[vc_row][vc_column][vc_column_text]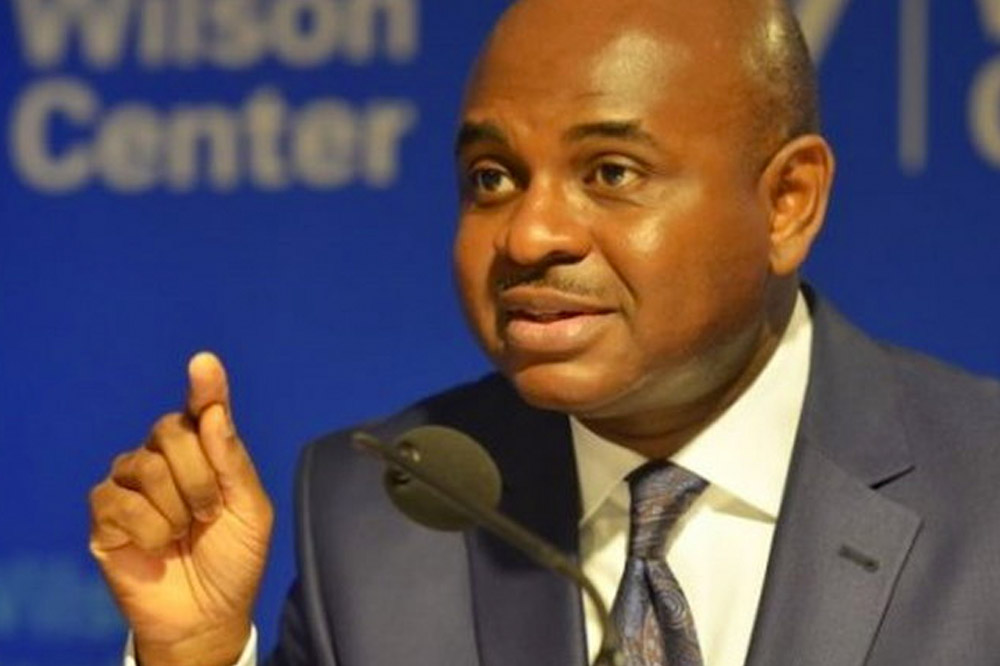 Kingsley Moghalu
A former deputy governor of the Central Bank of Nigeria (CBN) and presidential candidate of the Young Progressive Party (YPP) in the 2019 election, Mr. Kingsley Moghalu, has condemned speculations that the support by American billionaire, Bill Gates, for the development of vaccine to tame the ravaging COVID-19 had ulterior motive.
Moghalu said Bill Gates had saved millions of lives through various selfless interventions by his Gates Foundation and that the unfounded rumour making the rounds was in bad faith.
"I am bemused by the conspiracy theories about @BillGates and #Covid-19 vaccines. @gatesfoundation has saved millions of lives funding treatments for HIV, TB, malaria and polio for the past two decades. Few people work so hard to give away their wealth," Moghalu said on his twitter post @MoghaluKingsley on Sunday.
The Anambra State-born economist-cum politician, however, called on governments in Africa to invest massively in the health sector instead of relying on foreign donors and charity organizations. He said a large chunk of the expenditure on major health challenges in Nigeria, were sourced from foreign aid.
"Gates' charity and its impact notwithstanding, African countries should invest their own budgets in the public health of their citizens. Around 80per percent of spending on HIV, TB and Malaria by @NigeriaGov (Government) is funded by foreign aid. Wrong. South Africa funds AIDS treatment for its people," Moghalu tweeted.
Gates Foundation has been in the forefront for the development of vaccines against COVID-19, a move that has generated several reactions across the world. A former Aviation Minister, Mr Femi Fani-Kayode and several other Nigerians have also spoken against testing of such vaccines in the country.
Conspiracy theories falsely linking Bill Gates to the COVID-19 pandemic were mentioned 1.2 million times on Television and social media from February to April, according to an investigation published April 17 by the New York Times.[/vc_column_text][/vc_column][/vc_row]