[vc_row][vc_column][vc_column_text]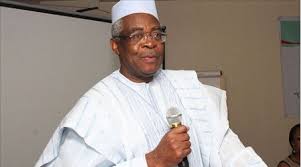 General Theophilus Danjuma Foundation has requested an Aba-based company, Logistics De Luke Limited, to supply 200, 000 units of face masks to Internally Displaced Persons (IDP) camps in the North East of Nigeria.
Director General, Abia State Quality Management Agency, Mr. Sam Hart, made this known during an inspection visit to the company by officials of the Standards Organisation of (SON).
He expressed the appreciation of the Abia State Government to SON for its collaboration in the area of quality assurance support to Micro, Small and Medium Enterprises (MSMEs) in the state.
A statement made available to newsmen in Abuja on Tuesday by SON spokesperson, Bola Fashina, said the inspection team  to the company was led by the Abia State Office Coordinator, Oluyomi Lad-Alabi, accompanied by Messrs. Ben Elesho, Atowa Chidiebere and Okecwukwu Okaugo. The quality assurance inspection visit was in continuation of SON's technical support to local manufacturers in the production of essential materials to fight the novel coronavirus pandemic in Nigeria.
Speaking at the event, the General Manager of the Company, Mr. Chijioke Nwagwugwu explained that the company was mainly producing the face masks for the State Government to curb the community transmission of coronavirus.
Responding, Mr Lad-Alabi commended the efforts of the company and the Abia State Government at curbing the community transmission of the  virus in the state in particular and the country in general. He explained that the SON inspection was to complement the efforts of the state government through value addition to ensure that the face masks are produced to the requirements of the AFNOR SPEC S76-001: 2020 and thus achieve the protective  measures that it was intended for.
Copies of the standards for production and use of face masks were presented to the company at no cost during the visit.
[/vc_column_text][/vc_column][/vc_row]