[vc_row][vc_column][vc_column_text]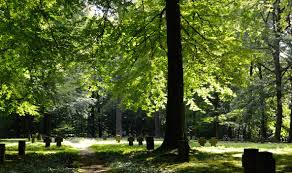 Detectives at the Criminal Investigation Department (SCID) of the Enugu State police command are probing into the motive behind the gory murder of a six-months-old boy.
The infant was declared missing after one Alhaji Sherriff, a resident of Garke market, Ugwoba, Orji-River local council of the state, believed to be his father, reported to the police at about 11.am on May 11, 2020, that his whereabouts was unknown.
Discreet investigations by the police led to the arrest of six suspects and in the course of the frantic search, a nine-year-old boy made a shocking revelation: he saw two men gruesomely murdered the baby and buried him.
Salisu Ibrahim, the nine-year-old who blew the lid off the evil men, also led detectives to a shallow grave where the body of the six-months-old baby was exhumed and taken to an undisclosed hospital for autopsy. Sources said no part of the baby was missing, heightening concerns on the motive for the act.
While an autopsy report is being awaited, the police said preliminary investigation indicated that the men from the pit of hell snuffed life out of the baby with a stick they hit on his head.
The police said a manhunt has been launched for perpetrators of the crime, just as detectives have recovered the stick suspected to have been used in committing the murder and a pair of slippers belonging to one of the suspects, from the scene of crime.[/vc_column_text][/vc_column][/vc_row]