[vc_row][vc_column][vc_column_text]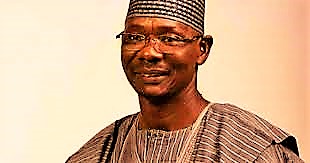 Federal Government is to spend a sum of N8billion on the construction of a dam and road linking Farin Ruwa Falls in Nasarawa State. Governor Abdullahi Sule disclosed this on Thursday, during an expanded Security meeting at the Government House in Lafia, the state capital.
While noting that the multi billion Naira project will upon completion, serve as one of the best tourist centres in the country and a major source of revenue to the state, he said successive administrations of the state had pressed for the intervention but the efforts did not yield result.
Sule thanked President Muhammadu Buhari for approving the take over the project by the Federal Government and assured that by this gesture the people's long dream to complete and put to use the Farin Ruwa Falls will soon come to fruition. He expressed optimism that on completion, the project will boost power supply in the state.
 He urged residents of host communities to cooperate with government as well as contractors of ongoing projects to enable them effect timely completion of their jobs.
[/vc_column_text][/vc_column][/vc_row]