[vc_row][vc_column][vc_column_text]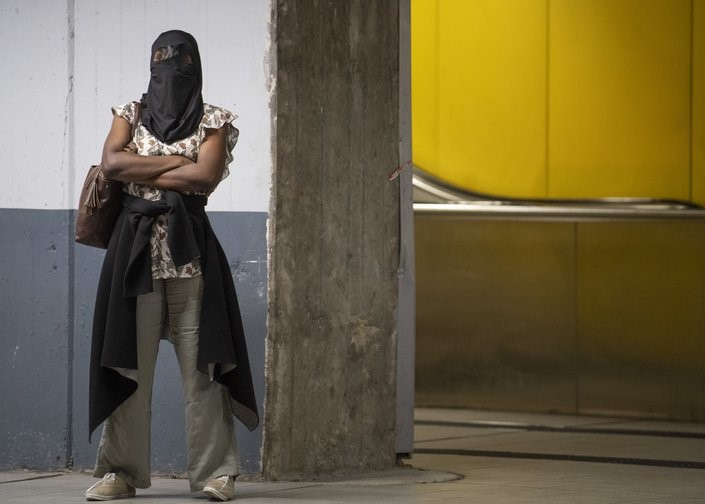 The police in Kano made a shocking recovery on Friday, May 29, when a team of operatives of an anti-crime unit codenamed Operation Puff Adder, arrested a 21-year-old girl with a large quantity of sophisticated and deadly ammunition in the early hours of the day.
Ms Favour Bello, whose address could not be ascertained at the time of filing this report, was allegedly tracked by the eagle-eyed cops on her way to Bayelsa State for an undisclosed mission.
Scudnews learnt that she was arrested at about 8.am at U/Uku Motor Park, behind JAE Transport in Tarauni Local Government Area of Kano State, in possession of 700 General Purpose Machine Gun (GPMG) chained ammunition and 99 AK-47 live ammunitions.
Sources said the items were concealed in a bag of rice and were being conveyed to Bayelsa State. It was further gathered that upon interrogation, the suspect reportedly claimed to have gotten the weapons of death from the Janguza Barracks in Kano.
A senior police officer who does not want to be identified, said detectives at the Criminal Investigation Department of the Kano State police command had begun investigations to ascertain whether Favour belonged to a gunrunning syndicate and her accomplices.
"Detectives have commenced intensive investigation and we are sure there will be astonishing revelations and recoveries. From preliminary findings, the claim by the young girl on a barracks as being the source of the huge ammunitions, points to something interesting", he remarked.
Spokesperson for the Kano State police command, Abdullahi Kiyawa, an Assistant Superintendent of Police (ASP), said he had not been briefed on the development when contacted on Wednesday. "I will get further details and get back to you as soon as possible", he told Scudnews when contacted on his mobile telephone.[/vc_column_text][/vc_column][/vc_row]