[vc_row][vc_column][vc_column_text]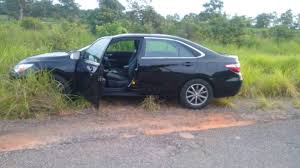 Novel mystery killings targeted at unsuspecting motorists have stretched the binoculars of homicide detectives of the Nigeria Police to the limits, as they make frantic efforts to unveil the perpetrators and motive for the rising crime.
Scudnews investigations revealed that police crime statics at the Force Headquarters in Abuja, Nigeria's Federal Capital Territory, had been swelled by cases of mystery murder of motorists by assailants who in most of the incidents, left no clue and made tracking efforts a befuddling steeple chase.
Samuel Aleke, aged 43, is perhaps the latest victim of mystery murder. It could not be confirmed when he left his residence at No. 12 Chinedu Ogar Street, Amike Aba Kpirikpiri, Abakaliki, Ebonyi State, but he did not return home alive as his body was found on Sunday, May 24, inside the trunk of his Toyota Camry car with registration number KKA 509 AA, which was abandoned along the Abakaliki-Afikpo road by unknown persons.
A frantic search by his elder brother Victor Aleke alongside his friend, Iduma Ezekiel, led to the recovery of Samuel's body in his car after some personnel of the Federal Road Safety Corps (FRSC) who were attracted to the scene when the deceased's car was found by the roadside, assisted in forcing the trunk open to find his lifeless body dumped inside by unknown assailants.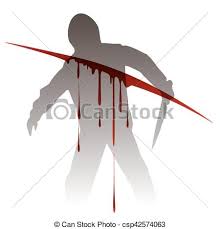 A witness said Samuel's face was swollen with bruises and blood was gushing out of his nostrils. There were blisters on the right side of his stomach. His body was evacuated and deposited at the Federal Teaching Hospital, Abakaliki (FETHA 1), for autopsy just as homicide detectives have begun investigation into the incident.
Three days earlier, precisely on May 21, the body of a man later identified as Jimoh Akanbi Bello of Uncle JB Hotel, Owode Yewa, Ogun State, was found inside a car trunk with marks of violence. Bello, who had been declared missing, was also found inside the trunk of a Toyota Camry car bearing two different foreign registration number plates – AED 2109 Georgia and 7TPA663 California, at the front and rear.
Scudnews learnt that the car was discovered close to an abandoned filling station at Owotedo village along Idiroko road after the police at Idiroko Division of the Ogun State command were alerted. The cops, led by the Divisional Police Officer (DPO) arrived the scene and evacuated Bello's already decomposed body from the car trunk.
Apart from the marks of violence on the deceased's body which has been deposited in the morgue of an undisclosed hospital for autopsy, the police recovered a white cloth of about three yards with the inscription Abdolaye Number 1; a sum of N54, 250.00, and two ignition keys for Peugeot and Toyota Camry, from the car trunk.
Detectives at the Criminal Investigation Department of the Ogun State police command are investigating the mystery killing, a novel crime which has become a source of concern in security circles. A top security source said reports of mystery deaths have been increasing daily and had become alarming.
[/vc_column_text][/vc_column][/vc_row]