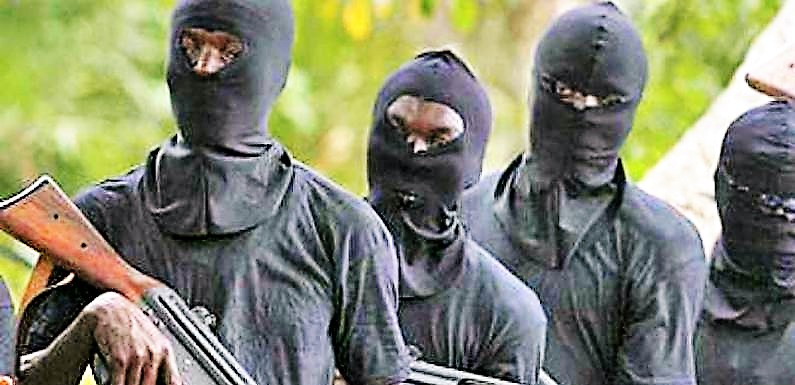 The gory moments of a deadly invasion by a yet-to-be identified gang of bandits on a camp close to Baje, a village in Kusharki district, Rafi Local Government Area of Niger State will be indelible in the memories of the family of Alhaji Baderi Isah, a 70-year-old grandfather, who was gruesomely murdered on Thursday, June 4.
Wielding sophisticated weapons, the assailants reportedly butchered the old man with machetes in broad daylight, and watched him die slowly. Then, they dragged his son, Mohammed Lawal, aged 40, and also snuffed life out of him with their machetes in the presence of his 25-year-old son, Ibrahim Mohammed, who also shared same cruel fate with his father and grandfather within a few minutes.
The invaders were on a mission not to rob or maim, but to wipe out all males in the home of the septuagenarian, with the grandpa, his son and grandson being unlucky. They had to pay the supreme price but no single item was removed from their residence, according to reports.
Impeccable security sources hinted Scudnews that the bandits were ostensibly on a revenge mission to inflict pain, sadness and sorrow on the family of Isah, who is alleged to be an uncle to a fugitive bandit popularly known as Yellow, who had ruthlessly launched several attacks on remote villages across Kaduna and Niger states in the course of his cattle rustling and kidnapping escapades, but was suspected to be have taken refuge in Zamfara State.
When the dust settled after the deadly attack on Isah's camp, the rampaging bandits left the scene for a team of policemen led by the Divisional Police Officer (DPO) in charge of Kagara Police Division in Niger State to evacuate the three bodies which were deposited in the morgue of the General Hospital, Kagara.
When contacted on the incident, Wasiu Abiodun, an Assistant Superintendent of Police and spokesperson for the Niger State police said he would seek a detailed brief and avail Scudnews on police efforts at arresting the perpetrators of the crime. He had yet to revert at the time of filing this report, but a senior officer in the Criminal Investigation Department (SCID) of the Niger State police command said homicide detectives were investigating the crime.