[vc_row][vc_column][vc_column_text]A startling rise in the volume of illicit hard drugs seized by operatives of Nigeria's National Drug Law Enforcement Agency (NDLEA) and suspects arrested within a period of eleven months in just five states has triggered concerns in the nation's security community, Scudnews reports.
The anti-drug agency reined in a total of 918 suspected traffickers and consumers of illicit hard drugs including, cocaine, Heroine, cannabis sativa also known as Indian hemp, and other psycotropic substances between June 2019 and May, this year in Ondo, Plateau, Akwa Ibom, Ekiti, and Oyo states alone, according to reports which heralded global celebration of the 2020 International Day Against Drug Abuse and Illicit Trafficking on June 26.
In Ondo State rated on security radar as a red light drug zone, operatives of the NDLEA were said to have arrested 150 suspects and seized 7, 702.114kg of illicit drugs in six months, between January and June, this year. In the same vein, the Oyo State command of the agency recovered 1,184.99kg of various narcotic drugs and psychotropic substances and arrested 66 suspects within the same period.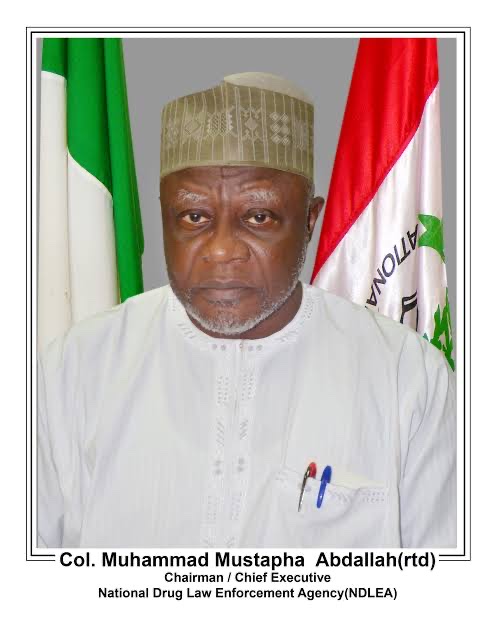 Available data indicated that while the Plateau State command of the agency arrested 320 suspects and its counterpart in Akwa Ibom State nabbed 273 drug traffickers within 11months, same feat was replicated in Ekiti State where operatives of the command arrested 109 suspects within the same period and seized 1, 399.7kg of illicit drugs. Those arrested in Ekiti included 89 men and 20 women.
Scudnews learnt that the development has raised security concerns amid an increase in the wave of violent crimes, a situation said to have been compounded by outbreak of the coronavirus pandemic.
Hakuna Gagara, the Ondo State commander of the NDLEA was emphatic in expressing concern over the rising crime statistics occasioned by an increase in the trafficking and consumption of illicit drugs.
"If we must enjoy a drug-free and a healthy society devoid of crime, it is imperative that families, government, communities, non-governmental organizations, civil society organizations and religious organizations, must take necessary steps to counter the rising drug problems in the country". He further raised an alarm: "The cannabis sativa planters plant them in government forest reserves and this has made it difficult for the agency to easily track them". Gagara spoke in Akure on Friday, in commemoration of the International Day on Drug abuse and Illicit Trafficking.
In a statement to mark the global event, Ibrahim Braji, his counterpart in Plateau State, warned on the upsurge in consumption of illicit drugs in the state following the outbreak of COVID-19. "In the last months, there has been increase in drug abuse and misuse due to the COVID-19 pandemic. Drugs like chloroquinne, cough syrups with codeine, among others, are being seriously abused all in the name of prevention from the dreaded disease", he remarked.
How well the chairman of NDLEA, Col. Muhammad Abdallah (retd), synergizes with the leadership of other security agencies to fight the menace remains to be seen in the days ahead.[/vc_column_text][/vc_column][/vc_row]