[vc_row][vc_column][vc_column_text]
The Divisional Police Officer (DPO) in charge Unity Police Division, Ibagwa-Nike, Enugu State, (names withheld), is swimming in troubled waters following an attack on the station by suspected members of the Indigenous People of Biafra (IPOB), on Saturday, August 30, Scudnews reports.
The attack which came barely a week after two operatives of the Department of State Service (DSS) were killed in the state during a clash with IPOB members, left three police officers at the Unity police station critically injured.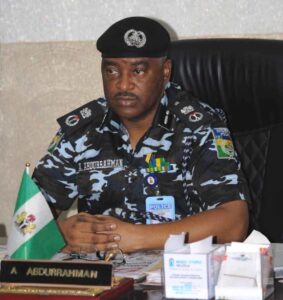 Sources said the suspected members of the separatist group invaded the police station with machetes, diggers and sticks with which they allegedly inflicted life-threatening cuts on three cops identified as Inspector Kenneth Ude, Inspector Yakubu Meniru and Sgt Olorunsogo Adeola.
 The trio who were said to have been rushed to an undisclosed hospital for treatment, were said to be among five armed policemen on guard duty at the station when the suspected IPOB men allegedly launched the attack, during which three AK47 rifles and 117 ammunition borne by the injured cops were allegedly carted away.
Scudnews learnt that the police authorities are miffed that the DPO and his men were negligent and cowardly while the attack lasted, and made no effort at self defense.
Consequently, "the DPO will be severely sanctioned to serve as a lesson to others, because we had issued series of warnings to avoid this type of unpleasant and embarrassing situations", a top police officer told Scudnews on Tuesday.
[/vc_column_text][/vc_column][/vc_row]