[vc_row][vc_column][vc_column_text]
It was a horrible end for a 19-year-old boy, Deji Animashaun, who was allegedly murdered by a man invited by his father on Friday, August 28, to mete corporal punishment on him for his deviant behaviour.
For allegedly being perverse and stealing, Dada Animashaun, a resident of Rasheed Bello Street, Egbe, Ikotun, Lagos, summoned an acquaintance to his home to instill discipline on his son by teaching him a bitter lesson he would not forget in his lifetime.
It was a task, Felix Ezike, aged 27, the man invited by the late Deji's father thought he could achieve with ease, but it turned out to be a tough one. Moments after he commenced at about noon on the ill-fated day, the teenager resisted the aggression with a proportionate force.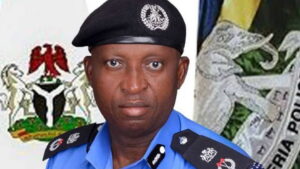 Obviously challenged, frightened and shamed, Ejike allegedly drew a jack knife and stabbed the boy on the head and body. Deji collapsed in agony; drenched in his blood as he bled to death in his home from injuries inflicted on him by a man at the behest of his father.
If Dada's intention was only to teach his son a bitter lesson, he got more than he bargained for, as Deji died after being rushed to an undisclosed hospital.
It was a sad and horrendous end for the teenager and an eternal lesson for his father, as he cools his heels in police custody at the Lagos State Criminal Investigation Department (SCID), Panti, alongside Ejike, as homicide detectives probe into the incident.
Bala Elkana, a Superintendent of Police and spokesperson for the Lagos police command could not be reached at the time of filing this report, but a reliable police source who does not want to be identified, confirmed the incident.
[/vc_column_text][/vc_column][/vc_row]