[vc_row][vc_column][vc_column_text]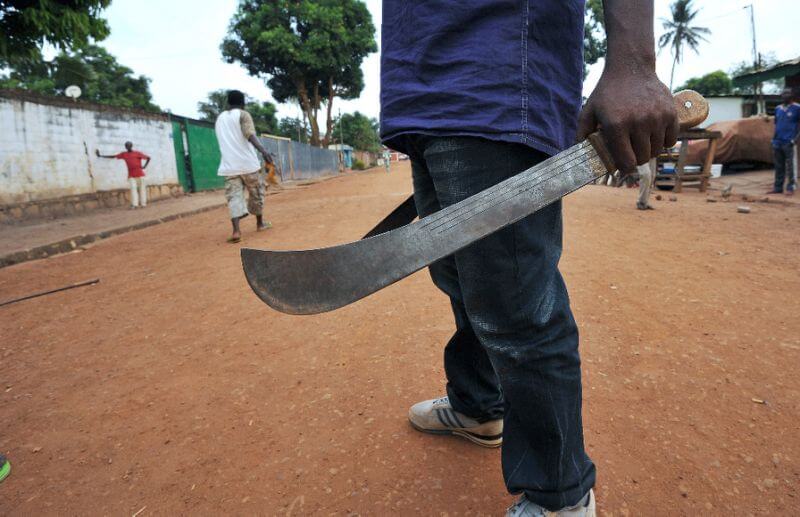 Blessing Okpor, an indigene of Abi, Ndokwa West Local Government Area of Delta State is thanking his stars and glorifying God for rescuing him from the cruel claws of death.
On Sunday, November 29, he came face to face with death in his farm camp located at Uwese forest reserve, some kilometers away from Owo town in Ondo State where he resides.
It was a day of rest and Blessing was engrossed in a reverie when he was roused by a bang of footsteps and confronted with a gory spectacle. Time was 7.30pm, and his uninvited guest clutched a bag containing the freshly severed head of someone he knew, simply identified as Ekon.
Brandishing a well sharpened machete, the harbinger of death later identified by the police as Emmanuel Ochim, had come to him on a bizarre mission with a message which was yet to be delivered before Blessing's adrenaline snapped.
"You are the next person to die", Ochim allegedly announced to him, before drawing his machete and gave Blessing a cut on the forehead. It was a blistering attack which literally flung his prey to the land of the dead, but for divine intervention.
Blessing's cry for help attracted other persons within the farm camp who rushed to scene and wrestled his assailant to the ground before he could accomplish his mission.
Disarmed and subdued, Ochim was taken to the Ipele police station from where he was reportedly transferred to the Criminal Investigation Department of the Ondo State police command for intensive investigation.
A senior police officer at the headquarters of the Ondo State police command who confirmed the incident to Scudnews but does not want his name mentioned, said the decapitated body of his first unlucky victim, Ekon, was deposited at the morgue of the Federal Medical Centre, Owo for autopsy.
It was further learnt that homicide detectives are trying to unravel the motive for Ochim's homicidal adventure and whether he was a member of a syndicate trading in human parts for rituals.
[/vc_column_text][/vc_column][/vc_row]