[vc_row][vc_column][vc_column_text]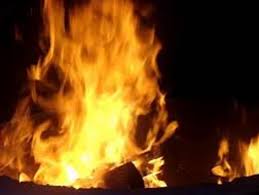 For several years, they had looked on to a day when their dream of tying the nuptial nut will become a reality; when they would settle down in a matrimonial home flowing with love and peace.
Aminu Sani Maijakai and Talatu Mohammed are two lovebirds, who literally professed their emotions and aspiration in songs which they sang like canaries, just as they worked with an uncommon determination to ensure their balloon of hope was not deflated.
Daily, they were entangled and engrossed in a reverie of contemplations, with a belief that it was a union perfected from heaven which no mortal on earth could be a wedge.
Though there was no clue as to whether they were bonded by a spell, but the intensity of the flame of love in their hearts kept residents of Kasuwan Garba, a village in Mariga Local Government Area of Niger State where they hailed from, in suspense.
But the lovers were faced with the unexpected when Aminu's parents refused to give their blessing to the union and hell was let loose. What happened in a flash could best be imagined.
For the duo, the obstacle constituted by Aminu's parents was an attempt to put asunder what God had joined together. And in a blind display of anger and protest, they opted for a weird solution.
At about 6.30pm on Tuesday, November 24, Aminu and Talatu doused their bodies with petrol at a spot in the village and set themselves on fire. It was a strange spectacle for passersby who battled to save the lives of the lovers who were severely burnt.
Confirming the incident, a top police officer at the Niger State police command headquarters who pleaded anonymity, said the lovers were rushed to a public health facility in the village for treatment. He could however not confirm at the time of filing this report if the lovers are alive to tell their story.
[/vc_column_text][/vc_column][/vc_row]