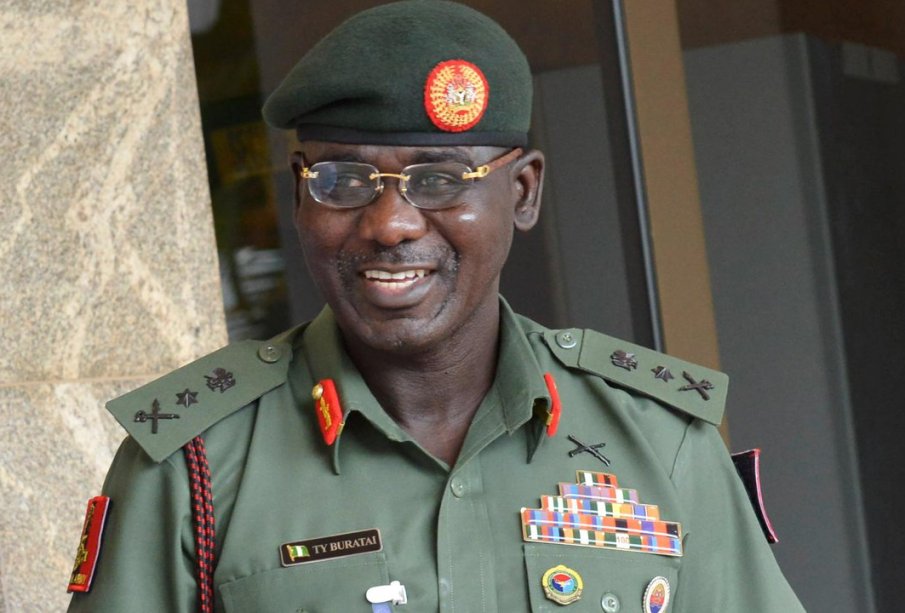 An author, Brain Only has on Friday, presented a book entitled: "Buratai, the Biu Boy Warrior" to the Chief of Army Staff, Lieutenant-General Tukur Buratai.
Onu, while presenting the book on Friday in Abuja, said the book was a role model and storyline character, dedicated to children of army personnel to inspire them to aspire high.
He said the book was also designed to support and encourage children to pursue their dreams to reality.
According to him, the story book is designed to consciously create awareness and inspiration in the minds of the children that they have seeds of greatness in them.
Onu said his target was the Nigerian Army command schools to encourage them to see greatness in themselves.
Receiving copies of the book on behalf of Buratai, the Chief of Civil-Military Affairs (Army), Major-General Hamza Bature, commended the author for his insight in writing the fiction book.
Bature said the effort was aimed at igniting the minds of the young ones to observe core values of life and to be able to optimise their lives' potential.
He said the author's effort is a good concept in nation building, adding that the author's target would go beyond barrack children.
According to him, if you are able to direct a particular number of children to the right path, they will ultimately influence others to follow the right path.
"Children are ornaments of life and the chief of Army Staff is very passionate about the welfare of Nigerian Army personnel and their wards. I want to sincerely say that this inclination must have inspired you to do this fiction and other concept like Burataicares that we just witnessed. Your imaginary perspective of the story book is quite creative, intelligent and directed towards the needy which are the barrack children. This will guide this young minds and students of military institutions such as the command secondary schools and others in optimising their potentials to greatness".
Bature said the army had 42 command secondary schools nationwide, adding that the content of the book was the right prescription for the young minds for them to optimise their potential.
He said the army had taken delivery of 6,400 copies of the book that would be distributed to the various command secondary schools in the first phase while more would be acquired to go round all the 42 schools.