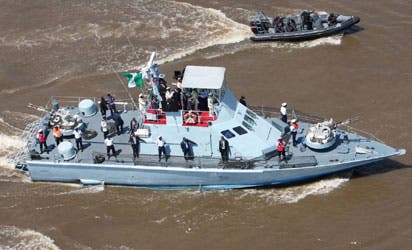 As the nation commemorates its 2021 Armed Forces Remembrance Day, the Government, citizens and supporters of the Nigerian Military all over the world have shown solidarity and support.
The Nigeria Government in celebration of the armed forces day, gave a breakdown of the different Boats acquired by the Navy since 2015 till date.
According to the FG, "The Nigerian Navy has since 2015 acquired a total of 378 platforms of varying categories, including 172 Riverine Patrol Boats (RPBs), 114 Rigid-Hull Inflatable Boats (RHIBs), 2 Seaward Defence Boats (SDBs), 12 Manta Class/Inshore Patrol Craft (IPC), 3 Whaler Boats,".
It added: "4 Barges / Tug Boats, 22 Fast Attack Boats, 14 Unmanned Aerial Vehicles (UAVs), 4 Helicopters, 14 River Town Class, 14 House Boats and 4 Capital Ships".