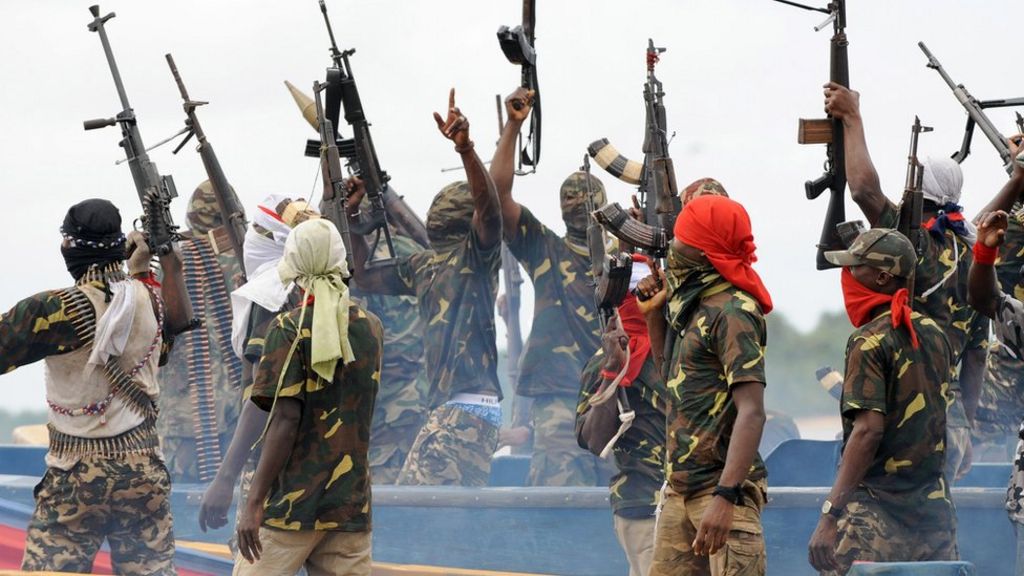 Suspected unrepentant militants in the Niger Delta region have reportedly demanded a sum of N20million in exchange for peace and a seamless inauguration of a recently completed shipyard in Akwa Ibom State slated for inauguration on January 23.
This came after a blistering attack on the ship building facility at about 5am on Monday, during which the invaders were said to have caused huge damaged with the use of explosives.
The attack on the Norfin Offshore Shipyard, located at Ukot Ukpong inOruk Anam Local Government Area of Akwa Ibom State, has led to a postponement of its inauguration by Governor Emmanuel Udom to January 30.
The incident has ignited tension in the hitherto restive Niger Delta region, coming shortly after a coalition of militants in the region reportedly bombed the home of an ex-militant leader popularly known as 'General' Ogunbos in Southern Ijaw Local Government Area of Bayelsa State.
Sources Said Ogunbos escaped the vicious attack by the militants who struck under the auspices of the Niger Delta Cleansing Force for Development (NDCFD), in a hair's breath.
Observers have expressed fear that the renewed hostilities will dampen hopes of an enduring peace and development in the Niger Delta occasioned by a recent resolution at a meeting of leaders of ex-militants with the Interim Administrator of the Presidential Amnesty Programme, Col. Miland Dixon (retired), at Okuchiri, Rivers State.