[vc_row][vc_column][vc_column_text]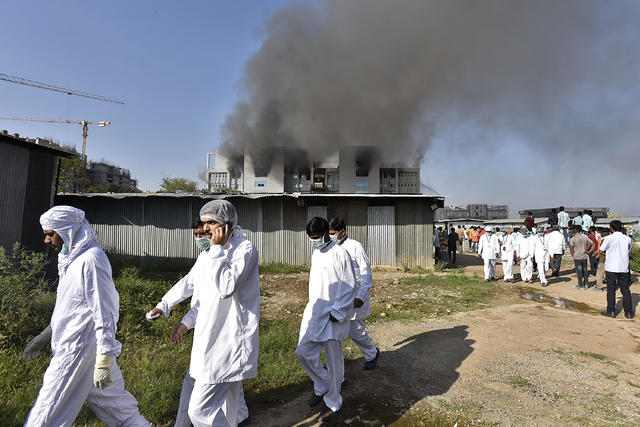 Five people died when a fire tore through a building at the world's biggest vaccine manufacturing hub in India Thursday.
The fire broke out Thursday afternoon in a building still under construction.
The fire was brought under control by Thursday evening, but at least two of the top floors of the five-story building were gutted.
The company which is responsible for producing millions of covishield vaccine doses, insists that production of drugs to counter the pandemic would continue.
"Today is an extremely sorrowful day for all of us at Serum Institute of India. Regrettably, there were losses of lives in the fire that broke out," Cyrus Poonawalla, chairman and managing director of the Serum Institute of India, said in a statement.
He further said the victims' families would be offered "compensation" of about $34,000 each, in addition to any mandated payout.
The cause of the fire is yet to be ascertained.[/vc_column_text][/vc_column][/vc_row]