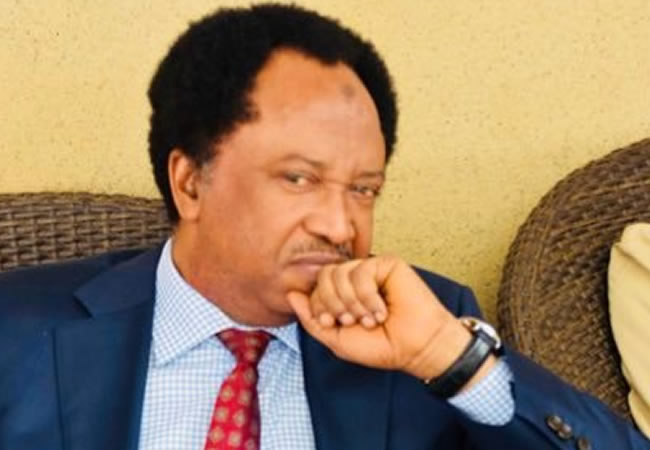 Ex-Senator Shehu Sani has questioned the essence of the on-going National Identification Number if foreigners are obliged to get it.
Shehu Sani was the Senator that represented Kaduna Central in the eight session of the Senate.
When Nigerians least expected it, the Nigerian Government had ordered all telecommunication service providers to ask their various subscribers to provide National Identification Numbers (NIN) failure to which their SIM cards would be blocked.
Many had wondered if diplomats and foreigners dwelling in Nigeria were put into consideration not until the federal government cleared the air as it said provisions had been made for foreigners to be captured too.
The federal government had said getting the NIN was mandatory for foreigners who came into the country legally.
Shehu Sani further asked why money is still being allocated for National Census if all Nigerians must get NIN.
If foreigners are obliged to register for NIN then it can't be considered as 'National Identity'.And if all Nigerians must do it then of what use is allocating money for National Census?

— Senator Shehu Sani (@ShehuSani) January 23, 2021
Many persons have criticised the federal government for coming up with the policy of NIN-SIM registration at a time when the Global community was battling a deadly Covid-19 infection and social distancing was a vital preventive measure.
Many agreed with the former senator saying his observation was logical and that it shows a lack of orderliness and a waste of resources on the part of government.
Foreigners validly resident in Nigeria can and should get NIN. I agree with you on allocating money for Census.That's part of the poverty, disorderliness & waste of resources on the part of govt. A lot of agencies and commissions shouldn't exist if our govt is properly organised.

— Arinze chukwu (@Arinzecom1981) January 23, 2021
Misplaced of priority. I don't know who give our leaders such a hilarious advises. They are very confused when it comes to doing the right thing.

— AU Angayau (@Angayau1) January 23, 2021
In countries where national identity Cards are used foreigners get theirs but with expiry dates and subject to renewal every year or every two years. Every permanent resident in a country need to have a national identity card for identification Find out the case with our own

— Wole jerome (@JeromeOluwole) January 23, 2021