[vc_row][vc_column][vc_column_text]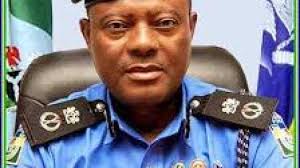 A befuddling scenario was enacted at the Oyi divisional police headquarters of the Anambra State police command on Sunday, January 31, when a police officer allegedly shot dead a suspect under custody at about 11.20am.
The victim identified as Chimezie Okonkwo, was said to have been arrested and detained in the cell over a case of alleged abduction and rape, when the police officer, Inspector Stanley Okeh, with AP No. 169207, allegedly shot him at close range.
It was learnt that the victim, who hailed from Dusogu Awkuzu in Oyi Local Government Area of Anambra State, was rushed to Amaku Teaching Hospital for treatment shortly after the shooting, but doctors could not save his life. His body was said to have been deposited at the morgue of the hospital for autopsy.
Reports said Inspector Okeh, who was the Charge Room Officer (CRO) on duty at the station when the incident occurred, has been arrested and detained for the act, described as baffling by residents of the community.
Tongues are wagging over the motive for the murder even as the case has been transferred to the Criminal Investigation Department (SCID) of the Anambra State police command, sources said on Monday.
Haruna Mohammed, a Chief Superintendent of Police (CSP) and spokesperson for the state police command could not be reached for comments on the incident at the time of filing this report, but a senior police officer who craved anonymity, confirmed the incident.
"It is difficult to fathom why an officer will fire and kill a suspect already in custody; even if he was the one that abducted the Chibok girls, you have arrested and already have him in custody, so there was no point shooting him to death. Perhaps, it may be as a result of depression. The fact is that first, it will be treated as a case of misuse of firearms, and then murder".[/vc_column_text][/vc_column][/vc_row]