[vc_row][vc_column][vc_column_text]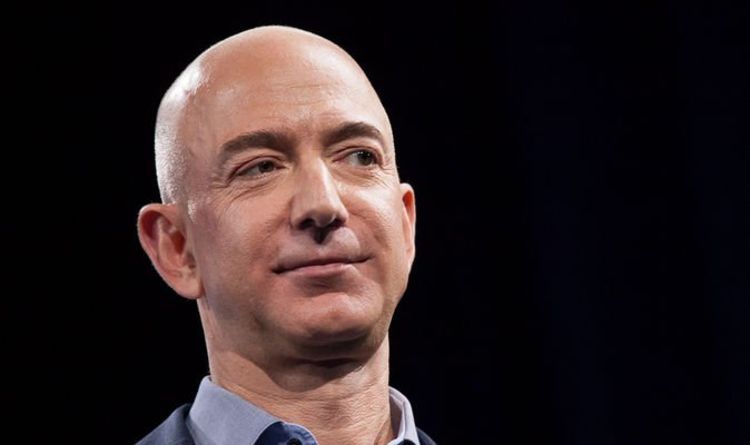 Amazon founder Jeff Bezos is set to resign as chief executive later this year as the online retailer's revenues for the Christmas quarter topped $100 billion for the first time.
Bezos will however, still remain with the online retail giant he founded in 1994, stepping into the role of executive chair.
Amazon Web Services boss Andy Jassy is on standby to replace him as the new chief executive.
The news comes as Amazon posts details of its fourth quarter earnings.
The retailer surpassed $100 billion in sales for the first time during the crucial Christmas trading period thanks to the Covid-19 pandemic.
Net sales rose 44 percent to $125.6 billion (£90.4 billion) in the three months to December 31, while net income more than doubled year-on-year to $7.2 billion (£5.8 billion) and operating income come in at $6.9 billion (£5.6 billion) compared with operating income of $3.9 billion in fourth quarter 2019.
Over the full year, Amazon's net sales surged 38 percent to $386.1 billion (£278.1 billion), while net income increased by a colossal 83.6 percent to $21.3 billion (17.4 billion) and operating income increased to $22.9 billion (£18.7 billion), compared with operating income of $14.5 billion in 2019.
Bezos said it was the "optimal time" for him to step aside and hand the reins to Jassy.
"Amazon is what it is because of invention. We do crazy things together and then make them normal," Bezos said.
"We pioneered customer reviews, one-click, personalised recommendations, Prime's insanely-fast shipping, just walk out shopping, the Climate Pledge, Kindle, Alexa, marketplace, infrastructure cloud computing, Career Choice, and much more. If you do it right, a few years after a surprising invention, the new thing has become normal. People yawn. That yawn is the greatest compliment an inventor can receive. When you look at our financial results, what you're actually seeing are the long-run cumulative results of invention. Right now I see Amazon at its most inventive ever, making it an optimal time for this transition."
Jassy emerged as Bezos' replacement after Amazon's retail boss Jeff Wilke revealed his plans to retire last summer.[/vc_column_text][/vc_column][/vc_row]