[vc_row][vc_column][vc_column_text]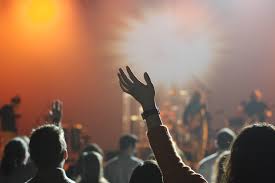 Youths in the country have been cautioned against addiction to immoral s3xual behaviours such po&nography, masturbation, illicit s3xual relationships among others.
Reverend Miracle Nmeregini, the Leader, Impact Generals Evangelical Ministry, Otuoke, Bayelsa, gave the admonition on Monday, in Umuahia.
Mmeregini lamented that the high level of such addictions had negatively affected several youths in the country.
"This development affects youths psychologically and impedes productivity in their various endeavours. A check on internet usage across the country suggests that youths constitute a great number of pornography watchers. The resultant effect of such indulgence is masturbation or illicit s3x which often leads to lesbianism and homos3xuality," he said.
He advised the youths to instead, channel their thoughts towards productive ventures that would make them useful to themselves and the society.
"Illicit s3xual behaviours psychologically affect individuals as they become aroused by looking at the opposite s3x or even same s3x. Youths should shun negative environmental influences and idleness because they would not be disposed towards such influences when they are actively engaged. Parents among other mentors, should devout time for their wards' moral wellbeing and monitor their activities in the overall interest. The word of God serves as the tonic to infuse good morals into the youths and this is an onerous task before religious leaders," he said.[/vc_column_text][/vc_column][/vc_row]