[vc_row][vc_column][vc_column_text]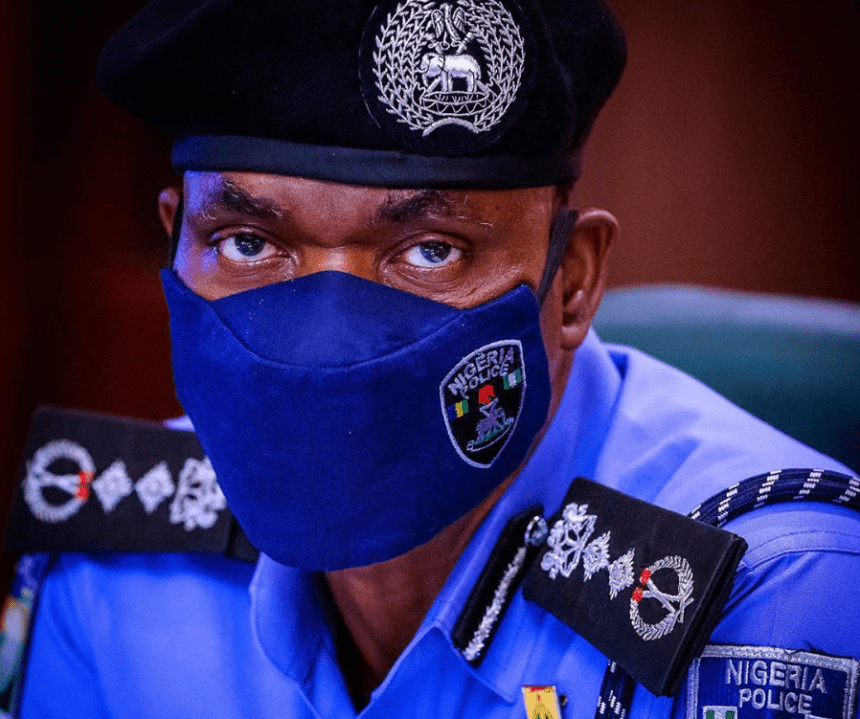 Inspector General of Police, IGP Mohammed Adamu, has denied offering a sum of N2billion to influential personalities in the corridors of power to elongate his stay in office which was recently extended by three months.
Adamu dismissed a trending report in the social media which was published by an online news platform, as untrue and unfounded.
Quoting a source in the Nigeria Police Force, the news medium had reported that the IGP paid over N2 billion to get a one-year extension in office, but that Adamu was said to be unhappy as he only got a 3-month extension and therefore refused to celebrate his tenure extension.
It further said the IGP visited traditional rulers and persons of influence across Nigeria and also spent on influencers in the Presidential Villa to get a one-year extension but the efforts did not yield the desired result prompting him to lock his door, which prevented senior officers from congratulating him when the three month extension was announced.
However, Adamu debunked the report in a statement on Monday by the Force Public Relations Officer, Frank Mba, a Commissioner of Police.
The full statement titled, Sahara Reporters Lied on IGP's Extension of Service, reads: "The Police High Command has described as untrue, unfounded, defamatory and libelous, the publication by Sahara Reporters, dated February 07, 2021, which alleged that the Inspector-General of Police, IGP M.A Adamu, NPM, mni paid over 2 Billion Naira for the tenure extension. The Force wishes to state categorically that the extension of service of the IGP was strictly the prerogative of the President and was never paid for as maliciously reported in the publication.
The insinuations, also by Sahara Reporters, that the IGP did not "celebrate" his extension smacks of ignorance and a pathetic misplacement of priority. The extension does not call for merry-making or celebration but a time for more work, rededication to duty and selfless service to the nation.
The IGP, while assuring the nation of an unwavering commitment by the Force under his leadership, to improved service delivery, safety and security of the citizenry, enjoins members of the public to disregard and discountenance the publication by Sahara Reporters as evidently untrue and unfounded. The IGP is undistracted and the Force remains motivated and committed to delivering on its mandate, especially the task of neutralizing current and emerging internal security threats.
Meanwhile, the IGP has directed his legal team to commence legal actions against the online publishers".[/vc_column_text][/vc_column][/vc_row]