[vc_row][vc_column][vc_column_text]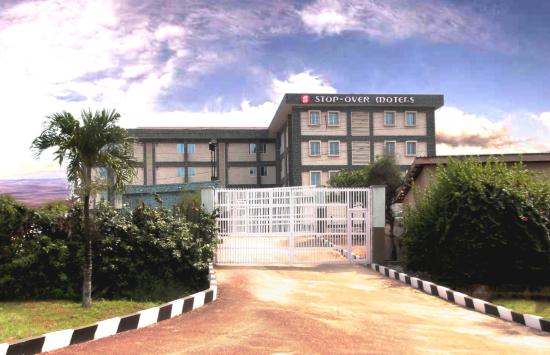 Residents of DLA Road in Asaba, Delta State, were recently stunned when a lodger was caught while checking out with the underwear and other items belonging to the hotel owner and his wife.
41-year-old Mathew Ikechukwu Odafe who hails from Ogwachi-Uku in Aniocha South Local Government Area of the state was allegedly found in possession of the items while leaving Stop Over Hotel situated on DLA Road, Asaba, at about 3am on Tuesday, February 2.
Odafe, who had lodged in the hotel, had wanted to check out at the wee hour but was allegedly found in the course of a routine security check with three pants, one boxer, a car key, gate key, brassier, cloths and body cream belonging to the proprietor of the hotel, Chief Victor Odiachi and his wife.
Scudnews reliably learnt that upon interrogation, the suspect could not give account of how he got the items as he was about leaving the hotel premises, prompting his arrest and subsequent handover to the police following a complaint by the hotel owner at about 7.30am.
Confirming the incident, the police said the suspect has been transferred to the Criminal Investigation Department (SCID) of the state police command where he is undergoing investigation to unravel the motive for the crime.[/vc_column_text][/vc_column][/vc_row]