[vc_row][vc_column][vc_column_text]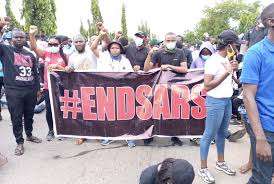 A Federal High Court sitting in Abuja, has ordered the Central Bank of Nigeria (CBN) to unfreeze the accounts of 20 #EndSARS protesters.
The accounts had been targeted in the wake of the nationwide #EndSARS protest demanding an end to the Special Anti-Robbery Squad (SARS) unit and all forms of police brutality.
The CBN had frozen the accounts since 2020.
The order was issued by the judge, Ahmed Mohammed, on Wednesday sequel to an agreement by the legal teams of the CBN and the defendants to end the case.[/vc_column_text][/vc_column][/vc_row]