[vc_row][vc_column][vc_column_text]Sunday Igboho, the self acclaimed activist in the South-West, has issued a stern warning to the federal government to unfreeze his accounts.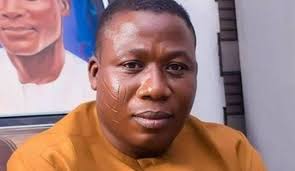 The freezing of his accounts came following his attack on the killer-herdsmen in Oyo State.
Igboho confirmed that all his accounts have been frozen by the Federal Government because some people were collecting donations with his name.
He added that his accounts need to be unfrozen to avoid mass protest by youths across the south-west region.[/vc_column_text][/vc_column][/vc_row]