The Arewa Girls Forum, an initiative of the African Center for Education Development (CLEDA Africa), has inaugurated a Safe Space Project to train 125 young girls on vocational skills.
The Executive Director, CLEDA Africa, Mr Daniels Akpan, made this known in an Interview in Kaduna, on Sunday.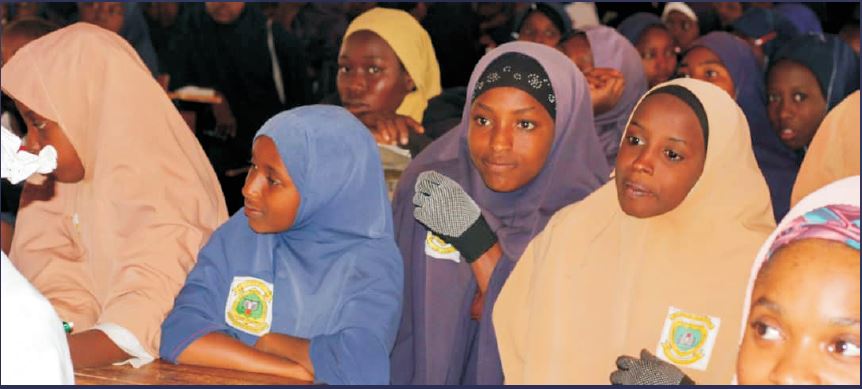 Akpan explained that the Safe Space Project is funded by World Connect, a United States-based organisation in partnership with CLEDA Training School, Youth Hub Africa, Daniels Akpan International and the Kaduna State Government.
He said the project, which was inaugurated in Zaria, will run for two months for selected beneficiaries from Muchia community in Sabon Gari Local Government Area of Kaduna state.
He said the 125 young girls, aged between 15 and 29, will be trained on five vocational skills — fashion designing, bag making, catering, make-up and knitting — for two months.
He explained that 25 girls will be enrolled for each of the skills areas.
"The training is also designed to enhance the knowledge of the young girls on soft skills and leadership qualities, to mitigate Gender-Based Violence and reduce their vulnerability to other social vices. It will also enhance community participation in girls' empowerment and development through advocacy and community mobilisation and engagement.
"In the first week of the training, the participants will be taken through the basic theory of the selected vocational skills while the remaining weeks will be intense hands-on practical sessions," he said.
Akpan added that other parts of the training will include confidence building, communication, team building, leadership, business development and management in addition to basic literacy and numeracy.
He said the facilitators were selected from organisations within the community with expertise on each of the vocational skill areas.
He disclosed that at the end of the training, the best 10 participants will be supported with materials and equipment to start their businesses.
The executive director said the Arewa Girls Forum was established in January 2020 with support from the Ministry of Education, Ministry of Women Affairs and Social Development, and United Nations Population Funds.
He said the forum is a network of 769 young girls from different parts of Northern Nigeria, working to empower their peers, promote girl child education and improve their livelihood standards.