The Federal Ministry of Youth and Sports Development has pledged to work with the United Nations Population Fund, UNFPA, to initiate and implement programmes that will enable youths realize their potentials.
The Minister of Youth and Sports Development, Sunday Dare made the commitment when the Country Director of the UNFPA, Ulla E. Mueller paid him a courtesy visit in his Abuja office.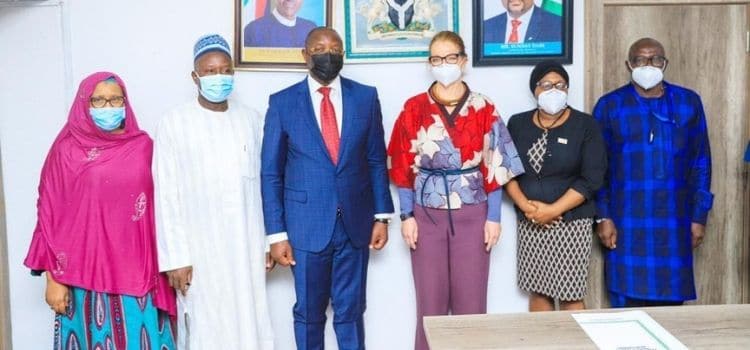 The Minister said the youth policy is well-grounded on education, health, inclusiveness, politics and other areas in sync with the five key areas of UNFPA.
A working group comprising officials from the Ministry and the UNFPA would be constituted to consider areas of mutual benefits.
The Minister also said efforts will be made to get the National Bureau of Statistics to create a National Youth Data Base that will provide valuable demographic information on various professions for national youth development.
The Country Director of UNFPA, Ulla E. Mueller said the international agency will cooperate and collaborate with the Ministry to actualize its vision and mandate for youth and gender development.
Mueller also said the agency will leverage and synergize on the programmes to address issues of maternal health, youth inclusiveness, HIV and gender based violence.