The Chairman, Presidential Advisory Committee Against Corruption, Prof. Itse Sagay (SAN), says he is afraid that the Attorney-General of the Federation, Abubakar Malami (SAN), will interfere in the duties of the new Chairman of the Economic and Financial Crimes Commission, Abdulrasheed Bawa, and prevent him from succeeding.
Sagay said this during an interview with The PUNCH on Wednesday while reacting to Bawa's confirmation by the Senate.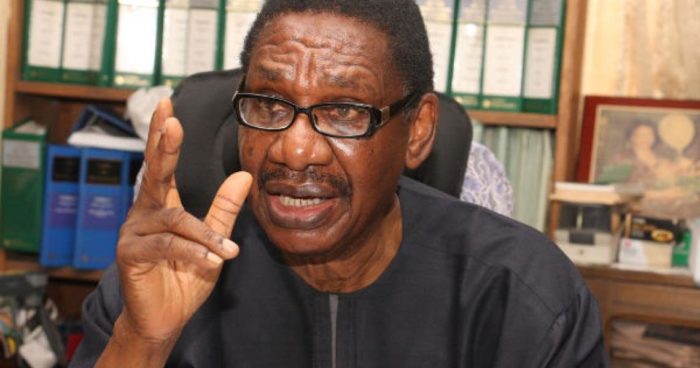 The PACAC chairman, who was a staunch supporter of former acting Chairman of the EFCC, Ibrahim Magu, said Malami is a politician and must not be allowed to directly control the activities of the EFCC as this could derail the anti-corruption war of the Federal Government.
The senior advocate, who had in 2019 led a delegation to the Senate to push for Magu's confirmation, stated that Malami had become too powerful.
On the independence of the EFCC, Sagay said, "This issue is a very big question because I noticed that they both come from the same state of Kebbi and they may even be related. For me, that is not a very healthy thing because the chairman of the EFCC and the EFCC are supposed to be independent.
"They are not politicians, they are trained security officers. The attorney-general is a politician who has all the weaknesses and loads of a politician. He has people he is obliged to. He has people who are close to him. Some of them may be criminals who might have committed crimes. In fact, some of them may deliberately do things because they think they know the attorney-general.
"So, in such a situation, if Bawa is related to the attorney-general, then there will be a problem because he will not be able to do his job freely because the attorney-general will certainly interfere. He has already indicated his tendency to interfere in both the EFCC and the ICPC with the regulations he purported to make months ago. So, I am not comfortable at all that the possibility that they might be related."