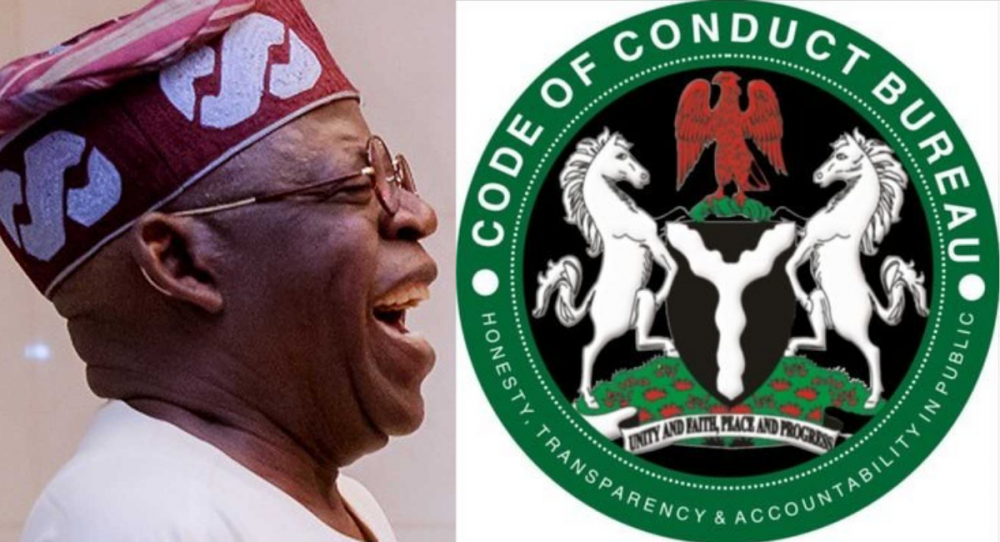 Suspense and anxiety pervades the Code of Conduct Bureau over alleged disapearance of official records relating to a former Lagos State governor, Bola Tinubu's asset declaration.
Reports said the documents suddenly disappeared from the vaults at the CCB, amidst fears that the development could impede ongoing investigation of Tinubu's assets by the Economic and Financial Crimes Commission, EFCC.
It was learnt that documents relating to Tinubu's assets declaration were discovered to be missing after the EFCC requested copies of the documents in furtherance of its investigations
A source said, "We have been searching for the case file since the EFCC requested for copies ofthe documents, but we seem to be on a befuddled steeple chase; its perplexing".
Like the proverbial cat with nine lives, Tinube had been probed by various anti-corruption agencies and even charged by the CCB in 2011 at the Code of Conduct Tribunal, in a trial which came to naught.
Efforts to reach the CCB for comments on the issue drew blank as calls put across the mobile telephone of a spokesperson for the office rang out without a response.